Hey there freaks & geeks – the Bitch is back! I know you're all wondering where I've been, and as I'm sure ALL of you noticed (if My inbox full of WHINING is anything to go by…), I took the summer off to have FUN on your dime! I traveled, spent time with family, and partied My sexy little ass off! There will be MANY more journal entries, pictures, and clips about it later, but for now, suffice it to say that I had a fucking BLAST! But I'm  not gonna lie, I totally missed fucking with you freaks LOL!
This was also My last semester at the college near Me, so I had to do My damndest at school this fall to make sure all of My grades transferred to the university I'm going to next. So as soon as classes were over, I decided to get back to the fun stuff in life – taking your money! But then I got sick and had to take some MORE time off, and THEN I got a fucking head injury. Seriously, it was NOT My lucky holiday season! But hey, big things are on the horizon, and I can't WAIT to show you what I've got in store for 2014, starting with a new sexy look! Check out My beautiful new hair cut! And look out, freaks and stalkers – I'll be selling My hair clippings on Ebanned shortly! LOL!
So I would have been back immediately after New Years (I got out of the hospital on the 4th), but then I decided that you guys were being SO good that I had to treat Myself to something special…. A new house! And not just ANY house… A 'normal' house or a 'mini mansion' won't cut it for this high maintenance Goddess! I got Myself a beautiful waterfront 3,300 square foot 2 story house on the water…
…With a detached mother-in-law suite over the garage!
Check out that sexy shower! And guess what – that's the DOWNSTAIRS! The upstairs is being redone before I move in, so I only took pics of the downstairs… But it's got EVERYthing!
Even a kitchen!
AND a beautiful fireplace! And check out how big that downstairs living room is!
And check out that view! There's a fucking LAKE in My backyard!
Not to mention the amazing, indoor, heated infinity pool! It's basically the best thing ever. I'm SO fucking excited to move in at the end of February! Until then, keep those tributes coming, freaks! I'm paying TWO home payments right now – one for this apartment, and one for My sexy new house!
—Tribute Me!—
—Connect With Me—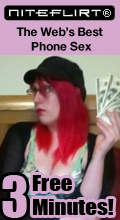 Amazon wish list: http://www.amazon.com/wishlist/3C5E4AZCW0649